Announcing Arizona's most comprehensive day of learning for Professionals, Parents/Family,
Caregivers, and Individuals with ASD, Intellectual/Developmental Disabilities.
Including Sessions on Education Strategies & Support, Legal Issues, Transition & Adult Services,
Family & Caregiver Needs, Behavior Management /PBS/ABA, Safety & Abuse Issues, Professional Therapies, Mental Health Issues, Treatment Options and more!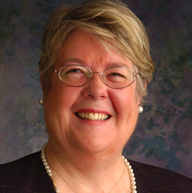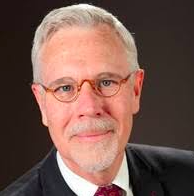 Sister Margaret McBride, RSM

Arizona Service Area VP for Mission Integration
Dignity Health
presenting
Hello Humankindness
Compassionate Care and Resource Competition
Michael Cameron, Ph.D, BCBA-D
Licensed Behavior Analyst

HOPE Group, LLC
University of Southern California
presenting
Quality of Life Indicators
Practical Guidelines for Meaningful Change
Keynote Presentation:
Quality of Life Indicators-Practical Guidelines for Meaningful Change
Michael Cameron, Ph.D., BCBA-D
HOPE Group / The Cedar Group
Adults with autism spectrum
disorder (ASD) often experience depression and anxiety. This presentation describes the formal Mindfulness-Based Stress Reduction (MBSR) protocol and gives background information about its use with individuals with ASD. We will discuss an ongoing study using
mindfulness with adults with autism at Arizona State University. Evidence showing that MBSR reduces depression symptoms and the effect that it has on anxiety symptoms in adults with ASD will be highlighted. A brief discussion of the neural mechanism MBSR-induced depression
reduction in adults with ASD will be included in the presentation.
Mindfulness, Depression And Anxiety-Changes The Brain In Adults With Autism
Maria Dixon, SLP, B. Blair Braden, Ph.D.
Arizona State University
The goal of this presentation is to ensure full participation in the electoral process for persons with disabilities, in registering to vote, casting a vote and accessing polling places. The workshop will focus on eliminating barriers to the electoral process, implementing best practices, voting under limited guardianship, developing self-advocacy skills and protecting your rights.
Renaldo Fowler
Arizona Center for Disability Law
To work or not to work – many factors go into this decision. This important choice shouldn't be
based on myths. Yet many myths about employment continue among individuals, their support
circles and even providers. These myths can be based on lack of or incorrect information and/
or perceptions about the ability to work. During this presentation the falsehoods that are
barriers to employment will be addressed. The presenter uses AZ Disability Benefits 101
(DB101), an online employment tool, to provide easy-to-access, correct information along with
motivational messaging to create an open, productive dialogue that moves the employment
conversation forward.
Getting Past the Myths to Get on with Life
Nicholas Love
World Institute on Disability
Presenting on the importance of collaboration through stakeholder relationships as we explore the history of innovation in the crisis system. We will review the national community practices that assist members experiencing behavioral health crisis situations and our response to community needs for specific populations. Mercy Care will review the opportunities for further collaboration in rural and frontier parts of Arizona as we strengthen our relationships with the community.
Enhancing Collaboration Through Stakeholder Relationships
Tenasha Hildebrand, Lindsey Zieder
Mercy Care

In this presentation, Cortney will discuss her findings from her 2-year study on higher education opportunities for individuals diagnosed with autism spectrum disorder and how to implement a program dedicated to their success proven through evidence-based practices. Cortney will discuss the steps to take to create a campus culture that is inclusive and empowering for neurodiverse students and how the community can support this initiative. The purpose of this study is to spread awareness and acceptance of adults with autism who desire further education and to provide equal opportunity for success.
Increasing University Accessibility for Students with Autism
(BCBA-CEU Eligible)
Cortney Volmering,
Don Stenhoff, Ph.D., BCBA-D
Arizona State University
Elaine Helton, BCBA, United School for Autism
Calling the police when a loved one is in crisis can be a nerve-wracking experience. This workshop will provide insight to police response to calls involve ASD/DDD community members including: An understanding of programs available to identify needs of individuals and training provided to police and community members and an overview of critical safety goals for treatment planning, habilitation and family support.
Law Enforcement and Developmental Disabilities - Improving Interactions
(BCBA-CEU Eligible)
Diana Davis- Wilson, DBH, BCBA
Aspen Behavioral Consulting,
Amanda Stamps
Mesa Police Department
Are you noticing changes in behavior or a decline in cognitive abilities? Memory loss may be the culprit. People living with Intellectual Disabilities experience memory loss at higher rates than the general public and those with Down's Syndrome experience it at much earlier ages. This talk will address best practices for tracking and monitoring the unique cognitive and behavioral changes associated with memory loss, as well as practical solutions to address common behavioral concerns such as wandering, bathing, difficulties with depth perception and gait, and ways to anticipate and allay reactions to new situations and changes to routine.
Is Independence Reversing? Learn Possible Memory Causes and Ways to Help
Kinsey McManus, MSW
Alzheimer's Association - Desert Southwest Chapter
David W. Coon, Ph.D.
College of Nursing & Health Innovation, ASU
Debbie Waring Th.M, MSN, RN
Pima Council on Aging
A life care plan is a coordinated program of future care planning, financial, and legal strategies for individuals with disabilities and their families. This session will help you ensure proper life care planning and provide examples of what happens if you do a Life Care Plan incorrectly and/or not at all.
Life Care Planning - Don't Plan Wrong
Karen Starbowski, CLU, ChSNC,
MassMutual Arizona
Emily Kile, Attorney
Kile & Kupiszewski Law Firm
This session will review the transition planning process as it relates to career development. The Career Development Wheel will be introduced to illustrate a four- part method that can be used to identify an appropriate employment measurable post- secondary goal that aligns to a student's unique ability levels. Participants will be introduced to the four quadrants of the Career Development Wheel: 1) Know the Student , 2) Explore and Narrow Career Options, 3) Align KSA's (Knowledge, Skills & Abilities) to Student's Strengths,
4) Prepare for Employment. Connections will be made between available resources and the various stages of the career development process.
Career Development Through the Transition Planning Process
Melinda Rafanan
Arizona Department of Education
This presentation will focus on educating parents and professionals alike on the process of getting an Augmentative and Alternative Communication system for a non-oral communicator. There are many ways to help those that cannot communicate orally from no tech to high tech. It takes a team to find the right AAC system as well as understand how to begin to model and use the system with someone to reach communication independence and success!
From Evaluation to Implementation of AAC
Staci Neustadt, SLP
Baio Enterprises Inc.
Sarah Hales M.A. CCC-SLP
Horizon Pediatric Therapy
This presentation identifies dental needs, challenges and ways to overcome them for individuals with special needs. We will look at the journey we take with each patient and goals we have developed for successful dental visits while sharing tips for parents/caregivers to use at home.
Michelle Krasch, Dr. Benjamin Wachter, DMD
Pacific Dental Services Foundation Dentists for Special Needs
Keynote Presentation:
Hello Humankindness: Compassionate Care & Resource Competition
Sister Margaret McBride, RSM
Dignity Health
Panel Discussion:
The Brave New World of Care Coordination
Sherri Wince, DDD
Tad Gary, Mercy Care
Amy Pawlowski, UnitedHealthcare
In this presentation, the researchers will share two different strategies for approaching medical crises in two participants with ASD in their natural environment. In both cases, these intervention strategies increased preparedness, personal safety skills, and overall responding to those providing immediate, medical support. Furthermore, the foundation of independent advocacy skills was promoted for each participant.
Approaching Medical Crises in Individuals with Autism
(BCBA-CEU Eligible)
Alice Ridgway, RBT,
Charnel Silverman, BCBA
Southwest Autism Research and Resource Center
Vision is more than 20/20. This presentation is focused on vision and learning, the importance of eye exams, children struggles in the academic setting, and how this all applies to children on the spectrum.
Beyond 20/20: Vision and Learning
Christina Esposito, O.D.
Midwestern University
Two special education attorneys present strategies for parents to plan for IEP meetings. Learn what to do before, during and after the IEP, what schools can and cannot do, and what parents and students are entitled to through IDEA. Learn the legal basics and important cases. Finally, learn how to monitor your child's progress and what to do if your child is not making appropriate progress in light of his/her unique circumstances.
Top 10 Pointers for IEP Meetings
Hope Kirsch, Esq, Lori Kirsch-Goodwin, Esq.
Kirsch-Goodwin & Kirsch PLLC
This presentation will explain the benefits that are available to a adult disabled before age 22, how Social Security Insurance transitions to Social Security Disability, how to qualify for Medicare and how Medicaid and Medicare work together to give additional benefits not covered individually.
Coming of Age and Entitlement Benefits
Cynthia Macluskie
Cynthia Macluskie Insurance
Relational and dynamic cognitive abilities can be positively influenced by deliberate guiding techniques. Based on current brain, developmental, & autism research, we have learned that many families of individuals with autism, are unable to take part in the Guided Participation Relationship (GPR). The GPR is the framework for interpersonal engagement between child and adult that fosters developmental growth. Learn how to guide your child to seek out and succeed in reciprocal relationships, while addressing key core issues such as motivation, communication, emotional regulation, episodic memory, attention- shifting, self awareness, executive functioning, flexible thinking. These techniques are for individuals of all ages/ abilities.
Guiding for Relational and Cognitive Growth
Kimberly Isaac-Emery, M.Sc., Autism with Excellence LLC
Session participants will be able to experience first-hand information from a couple who work, live, and breath being together as business owners, parents and a couple working through the difficulties with one of the partners having ASD and co-existing conditions, and the other with ADHD. What are the trials and tribulations, how did they make it work? Raising kids, experiencing breakdowns, adjustments to change, running businesses, managing multiple symptoms, complications of life, and maintaining a 24-year relationship. What is the secret, is there one? They will tell you theirs, in this honest session you will laugh and cry.
They Said It Would Only Last a Year
Veronica Lieb Crawford, M.A.,
Rob Crawford, M.Ed.
Life Development Institute
The purpose of this current study was to use a "My Way/Your Way" discrimination treatment package, where conditions such as high probability demands and low probability demands were specified. Tolerance to delay to reinforcement was shown, as well as increased compliance with novel and non-preferred demands . Additionally, reductions in maladaptive behaviors were observed across both participants.
Discrimination Training To Establish Instructional Control
(BCBA-CEU Eligible)
Cailin Ockert, BCBA, Laura Milstrey, BCBA, Becky Baize, RBT
The BISTA Center
Minority children are less likely to be diagnosed with Autism Spectrum Disorder (ASD). Using data from the Center for Disease Control and Prevention's Autism and Developmental Disabilities Monitoring Network, we identified that minority children are less likely to see physicians for an ASD diagnosis and less likely to be recognized as having ASD by physicians. Conversely, minority children are more likely to see education specialists, psychologists, social workers, and speech & language professionals. These differences in access to providers has implications for future service access and broader community recognition of ASD.
Race, Providers, and Recognizing Autism
Joshua Anbar
University of Arizona
Sydney Pettygrove, Ph.D.
University of Arizona, College of Public Health
We will discuss the guardianship process, when to file, anticipated costs, considerations and limited guardianships. We will also discuss supported decision making as an alternative and as an additional tool in helping vulnerable adults stay safe and make good decisions.
Guardianship and Supported Decision Making: Why, When and How,
Emily Kile, Esq, Jennifer Kupiszewski, Esq
Kile & Kupiszewski Law Firm
A review of National and State policy changes, services and supports to assist youth and young adults who have disabilities for successful transition outcomes. This session will inform participants of the overarching AZ Employment First Initiative, the implementation of the Employment First Executive Order and the correlation between the initiative, the Workforce Innovation and Opportunity Act's Pre-Employment Transition Services and Limitations on Subminimum Wage, as well as touch on the Home and Community Based Setting Rules for ATLCS eligible individuals. We will discuss how these regulations impact educators, youth and families and the importance of authentic implementation as we strive to increase inclusive practices, hold high expectations and prepare all individuals who have disabilities for post-secondary and employment.
Susan Voirol, MSW, Sonoran UCEDD,
Betty Schoen, Transition Specialist, VR, & Steven Marcelo, Employment Specialist, DDD
There is a growing movement to connect those in the STEM with those that support individuals with Assistive Technology needs. This collaboration is known at the AT MAKER movement. This presentation will focus on how to find and incorporate STEM teams at the high school and college level and incorporate their skill set with the needs of individuals who have a disability. It will help define what and who a MAKER is. It will also address how to create individualized AT solutions to customize to the specific needs of an individual with a disability.
Making the Connection: Integrating STEM teams with Assistive Technology Solutions
The presentation will bring awareness to people with Autism and/or IDD, their families, teachers, coaches, and health professionals in the community. Special Olympics Arizona provides inclusive programming through sports, health, unified champion schools, and self-advocacy and leadership programs. Attendees will learn what SOAZ does for people with IDD in the community and how to be involved either as an athlete, teacher, coach, medical professional, volunteer, and more! SOAZ will also discuss disparities and social stereotypes people with IDD face and how SOAZ is working to combat those stigmas.
Amanda Metcalf
Special Olympics Arizona
As behavior analysts, we have the beautiful opportunity to treat the most vulnerable individuals in our community. With that opportunity comes the responsibility to 1) continuously expand our competency and 2) develop expertise in others. This talk will include a presentation and roundtable discussion about the critical skills needed to be a highly informed, effective practitioner including analyzing family systems and values, enhancing problem solving skills, providing quality staff supervision, expanding scope of practice, and maintaining ethical practice amidst "imperfect" systems. In addition, we will discuss our responsibility to the community and profession in building competency in ourselves and peers.
The Skilled Practitioner: Building Competency Beyond the Exam
(BCBA-CEU Eligible)
Ashley Bennett, BCBA- D, LBA
Special Education Teacher Retention is one of the most challenging issues facing school districts and charters. While thousands of hours and dollars have been invested in solving this problem, there is not a single or clear solution. The craft of teaching and the relationships with their students, families, and fellow educators are usually is the reasons teachers stay in the profession. This presentation will model how to build relationships with families and agencies, and share stories from families.
Using Data, Building Partnerships with Parents and Agencies
Jay Johnson
AZ Department of Education
Janna Murrell
Raising Special Kids
Future planning is a team effort that requires honest conversations about wishes, abilities, expectations, and needs. The goal of this session is to integrate the research on future planning with real life experiences. The focus is on planning for an inclusive lifestyle with the necessary supports. Participants will be introduced to the workbook, Future Planning: A Roadmap of Our Futures Our Wishes. The session has two parts. The first is a discussion about the planning process, lessons learned, and practical suggestions. The second involves a conversation with a parent who has designed an inclusive lifestyle plan for her daughter Becky.
Our Future: Planning for an Inclusive Lifestyle
Lynne Tomasa, Ph.D., MSW
Sonoran UCEDD
Eva Hamant, Parent
The purpose of this presentation is to discuss the use of Acceptance and Commitment Training (ACT) in conjunction with Applied Behavior Analytic techniques to decrease problem behaviors preceded by private events in a child with ASD. Prior to intervention, the child engaged in high rates of problem behaviors.
Intervention incorporated components of ACT by teaching him to identify his values, when he is moving away from these, and to identify committed actions in order to move back towards his values. Based on our data, a significant decrease in problem behaviors was demonstrated and anecdotal reports from stakeholders indicate positive effects.
Decreasing Problem Behaviors Preceded by Private Events
(BCBA-CEU Eligible)
Jessica Noll, RBT, Katrina Warriner, BCBA, Clinical Manager-Transition Academy, SARRC
Online Safety for Individuals with Disabilities
Detective Jason L. Alnas
Chandler Police Department
Panel Discussion:
We Are Here To Help!
Susan Junck, AHCCCS, Colleen McGregor, Banner University Health Plans, Dawn McReynolds, UnitedHealthcare Community Plan
This session provides an introduction to the Office of Individual and Family Affairs (OIFA) in a panel format with representatives from the OIFA team at AHCCCS and the Health Plans that serve the DD Community. Come learn more about OIFA, our purpose and how we support individuals and families in their navigation efforts as well as their individual and/or family recovery, wellness and resiliency journeys.
This session presents tips and suggestions for navigating online safety and cyber security issues generally not understood by individuals with autism and/or intellectual and developmental disabilities. Detective Alnas shares his experience in helping families keep their loved ones safe.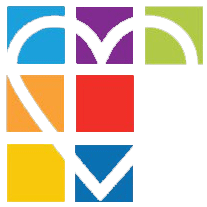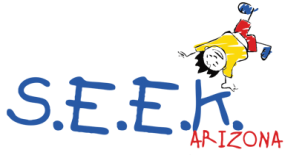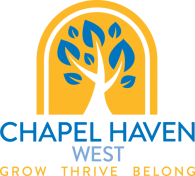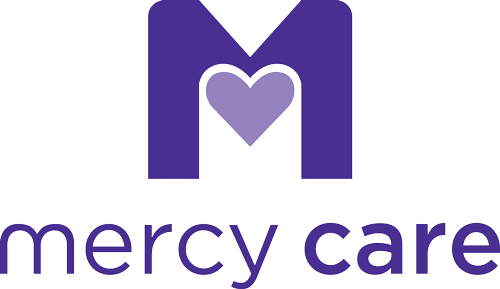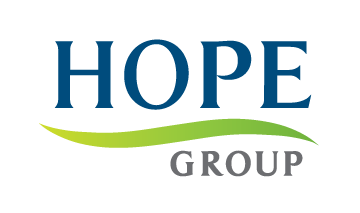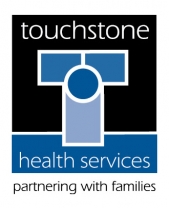 Mercy Care Plan, UnitedHealthcare Community Plan, Touchstone Health Services, Trumpet Behavioral Health, HOPE Group, S.E.E.K. Arizona, A Caring Heart of Arizona, Chapel Haven West, Wee Care Corp,
AZ Department of Economic Security / Division of Developmental Disabilities, Arizona Autism,
Autism Society of Greater Phoenix, AZ Aspire Academy, Anodyne Independent Living Specialists, Aurora Behavioral Health System, Arizona Rehabilitation Services Administration, Books by Ethan Sarem, Catapult Learning, Cynthia Macluskie Insurance Solutions & Holly Reycraft Autism Advocate Agent, College Living Experience, Horizon Health & Wellness, Jigsaw Developmental Services, Life Development Institute, Sensory Goods LLC, Share Your Blessings Inc., Partnership for Native American Cancer Prevention, Pinnacle Autism Therapy, Sonoran UCEDD